Lolsys Library
When my brother and I were younger, my Gran used to call us her little Orangutans. When we were unsure of something or someone, we hold onto each other.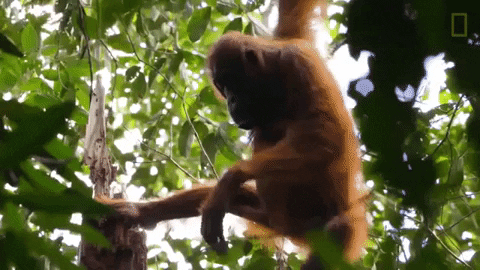 First fact, it is extremely hard to get a gif with an Orangutan in it's natural habitat, or just natural surrounding area.
Orangutans are not "monkeys" they are considered to be a great ape. They also share 97% of DNA in common with us.
In Malay and Indonesian orang means "person" and utan is derived from hutan, which means "forest." Thus, orangutan literally means "person of the forest."
They are considered critically endangered.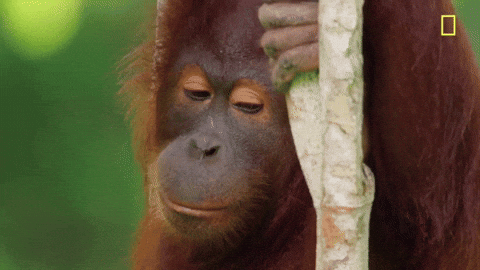 One of the biggest threats facing Orangutan's is deforestation. The main reason that people are cutting their trees down, is for palm oil. So, beware of products that have palm oil in it. I was going to write a list, but apparently they can sneak palm oil…
View original post 111 more words