E. Denise Billups, Author
Deep into that darkness peering, long I stood there,

wondering, fearing, doubting,

dreaming dreams no mortal

ever dared to dream before.

~ Edgar Allen Poe's The Raven (1844)

This is one of my favorite times of the year. A day to revisit childhood fears, dress in outrageously scary costumes, watch a couple of horror flicks, read a scary book,  drink Witches Blood with devilish sweets, and fear in my heart.

INGREDIENTS
1/2 cup cherry schnapps
1/2 cup vodka
1 cup whiskey
1/3 cup fresh lemon juice
4 cups cherry soda
Stir and serve in a champagne flute. Garnish with a cherry.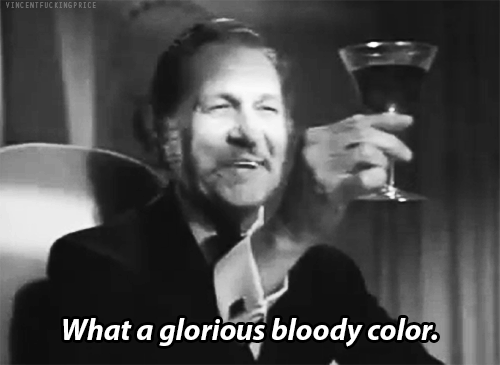 What will you be watching this Halloween? These are a few of my favorites, but the list could go on forever.
I'm dying to check out this new Asianflick, Kuntilanak 2.
If you're looking for a short supernatural read, check out my bookRAVINE LEREUX available at
View original post 123 more words